SUMI
Sumi comes from our litter of Kaida & Heaven, representing the air element of the Ultimates gang. Sumi is a precious, determined and very social girl, a wonderful mix of her parents. She is the adventurous puppy with tons of confidence, charming everyone around her, growing up into an appealing girl!
RIVERTAILS ULTIMATE
SPIRIT OF LIFE
Her name 'Sumi' is Japanese and stands for 'Elegant'. Sumi is for sure an elegant girl with a smart mind and a graceful attitude.
Sumi is Miss. Purple from our Ultimate Litter (Kaida & Heaven), a bold puppy that loves to go on adventure. In a litter of 4, she was in charge, during the puppy tests Sumi showed herself as a fearless and motivated puppy.  She is very eager to learn and just like her mom, she can handle every situation. Sumi has a beautiful personality, can give the best cuddles and has a wonderful on-and-off switch.
Sumi lives with Martine and her 3 furry friends, where she is spoiled and the center of the attention in between the boys. They make a great team together, we are very proud to have you in the RiverTails family!
Sumi is a daughter of our Kaida and Heaven litter.
In 2023 Sumi will hopefully become a proud member of our breeding program, after she passes all the tests. Very happy for this opportunity!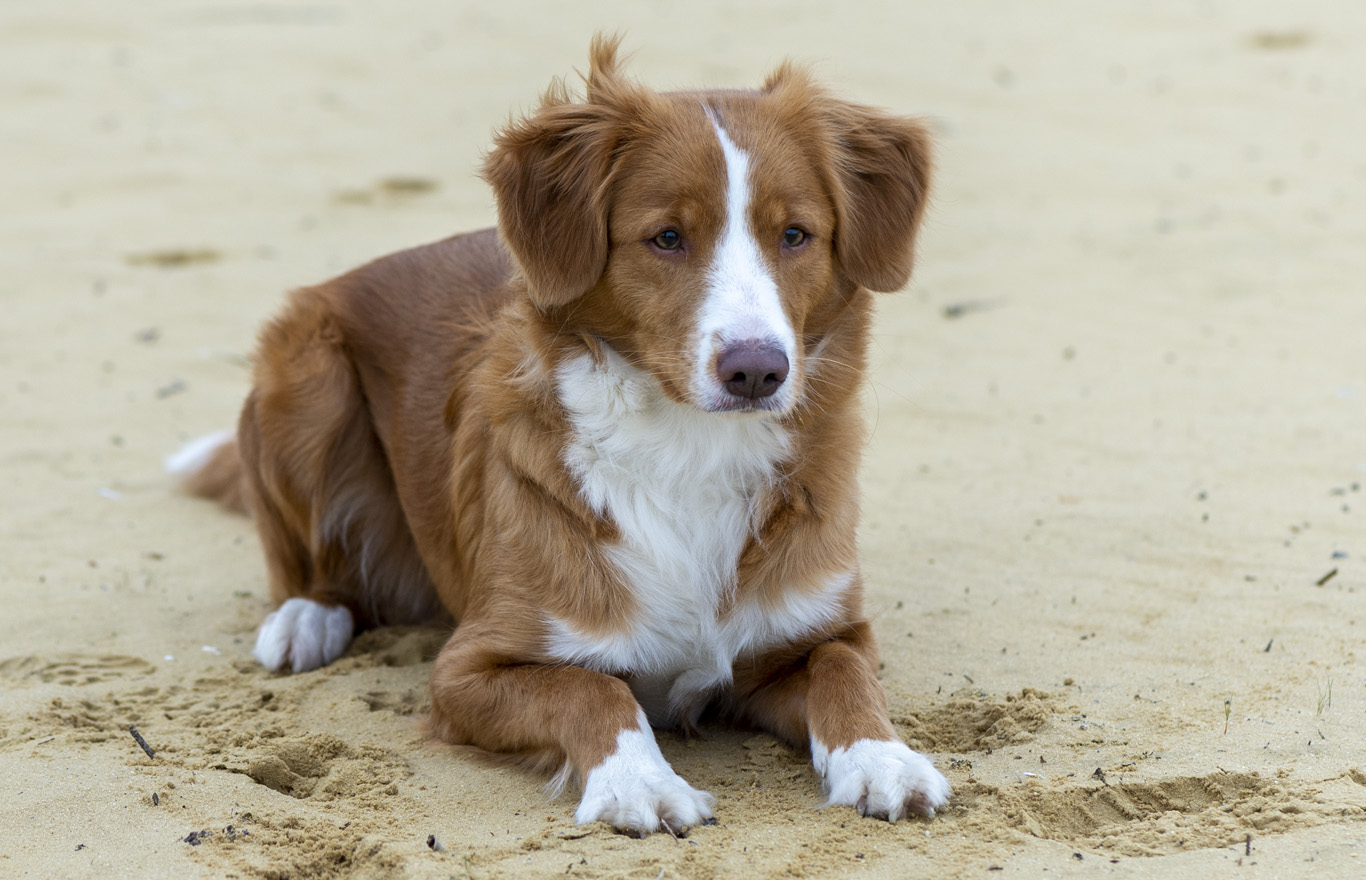 ° 23/11/2021 | 49 cm | 18,1 kg
---
Hips A
Elbows 0/0
Patella Clear
ECVO TBT
Cardiac TBT
Dentition Full and Correct Bite
PSS TBT
PRA Clear By Parentage
CEA Clear By Parentage
DM Clear By Parentage
JADD TBT
CLPS Clear By Parentage
CP1 TBT
BUFF TBT
DEN Clear By Parentage
CDDY N/N Clear By Parentage
CDMC Clear By Parentage
CLAM Clear By Parentage
Physio check ups and yearly health examination carried out.
I like trying things. I'm kind of adventurous and I like thrill seeking.
What we find in a soulmate

is not something wild to tame,

but something wild to run with!