HALI
Hali comes from our first litter of Kaida & Heaven, representing the water element of the Ultimates gang. Hali is a sweet, passionate and very social boy, a beautiful mix of his parents. He is the puppy you get easily addicted to, charming everyone around him, growing up into a stunning young boy!
RIVERTAILS ULTIMATE
PEACE OF MIND
His name 'Hali' is originated from 'Halifax, the capital in the Canadian province of Nova Scotia'. In Old English it also means 'Holy Hair' and for sure holy he is.
Hali is Mr. Mocca from our Ultimate Litter (Kaida & Heaven), a charming puppy that loves to hang out with you. In a litter of 4, he blended in and never made a fuss, during the puppy tests Hali showed himself as a confident and motivated puppy.  He is very eager to learn and just like his mom, he has a way to fit in no matter what the challenge is. He has a lovely personality, can give the best hugs and for now appears to be the spitting image of his dad.
Hali lives in the Netherlands together with Debbie and Joe, where he is spoiled and ready to explore the world!  They make a great team together, we are very proud to have the 3 of you in the RiverTails family!
Hali is a son of our Kaida and Heaven litter and we have high hopes for him.
In 2023 Hali will hopefully become a proud member of our breeding program, after he passes all the tests. Very happy for this opportunity!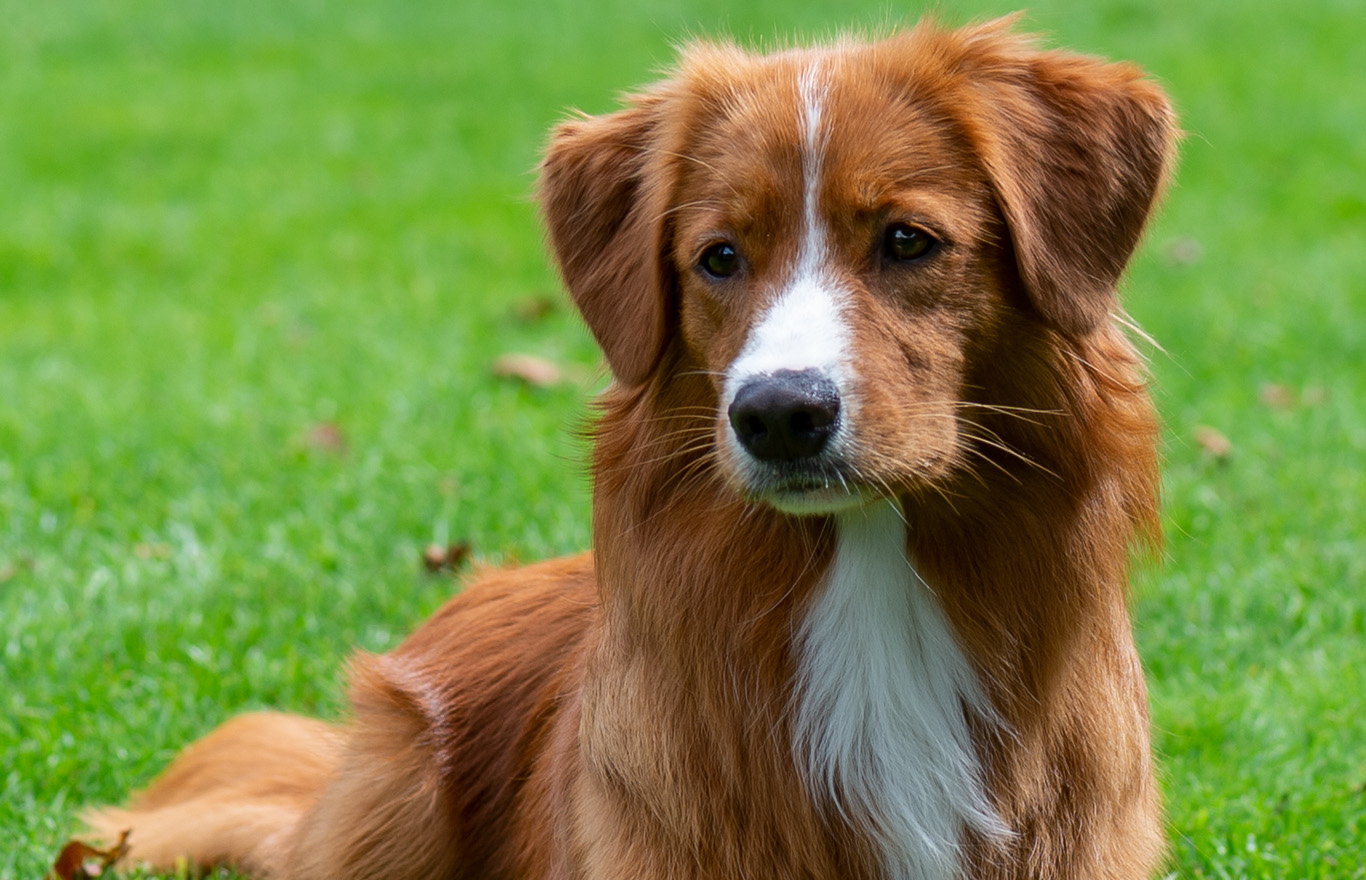 ° 23/11/2021 | 46 cm (6 months) | 14 kg
---
Hips TBT
Elbows TBT
Patella TBT
ECVO TBT
Cardiac TBT
Dentition TBT
PSS TBT
PRA Clear By Parentage
CEA Clear By Parentage
DM Clear By Parentage
JADD TBT
CLPS Clear By Parentage
CP1 TBT
BUFF TBT
DEN Clear By Parentage
CDDY N/N Clear By Parentage
CDMC  Clear By Parentage
CLAM Clear By Parentage
Semen quality TBT
Frozen & Chilled semen Not Available
Physio check ups and yearly health examination carried out.
We believe that it takes a strong back and a soft front to face the world.
It's Beauty that captures your attention
&
Personality that captures your heart