LADA
Lada is the very first offspring of Kitsu with the dark pigment. She is a very open and social girl with a sweet temperament. She is a crazy spirit who loves everyone and adores attention!
Ulalala Let's Riverdance of Chicquera's Crown
Her  Slavic name 'Lada' stands for 'Goddess of beauty and love'. She is a little sweet girl with a high lovability, a little charm.
Lada is a very determined girl who loves to get dirty. She is an adventurer and loves to go on roadtrips and camping. She is a little girl with a brave heart. Gets along with all dogs and loves people and hugs. She is an open and social girl who loves attention and high a high will to please.With her dark pigment she jumps out every pic. The very first daughter of Kitsu with the dark pigment and one of a kind.
Thanks Nikie, for breeding and taking care of this lovely girl and giving her a great start in life!
Lada is living with Celeste and Martijn and is exploring the world with them! Thank you for welcoming her into your family!
Lada is a daughter of Kitsu and Hoshi from the Chicquera's Crown kennel.
In 2024 Lada will hopefully join our program, after she passes all the tests.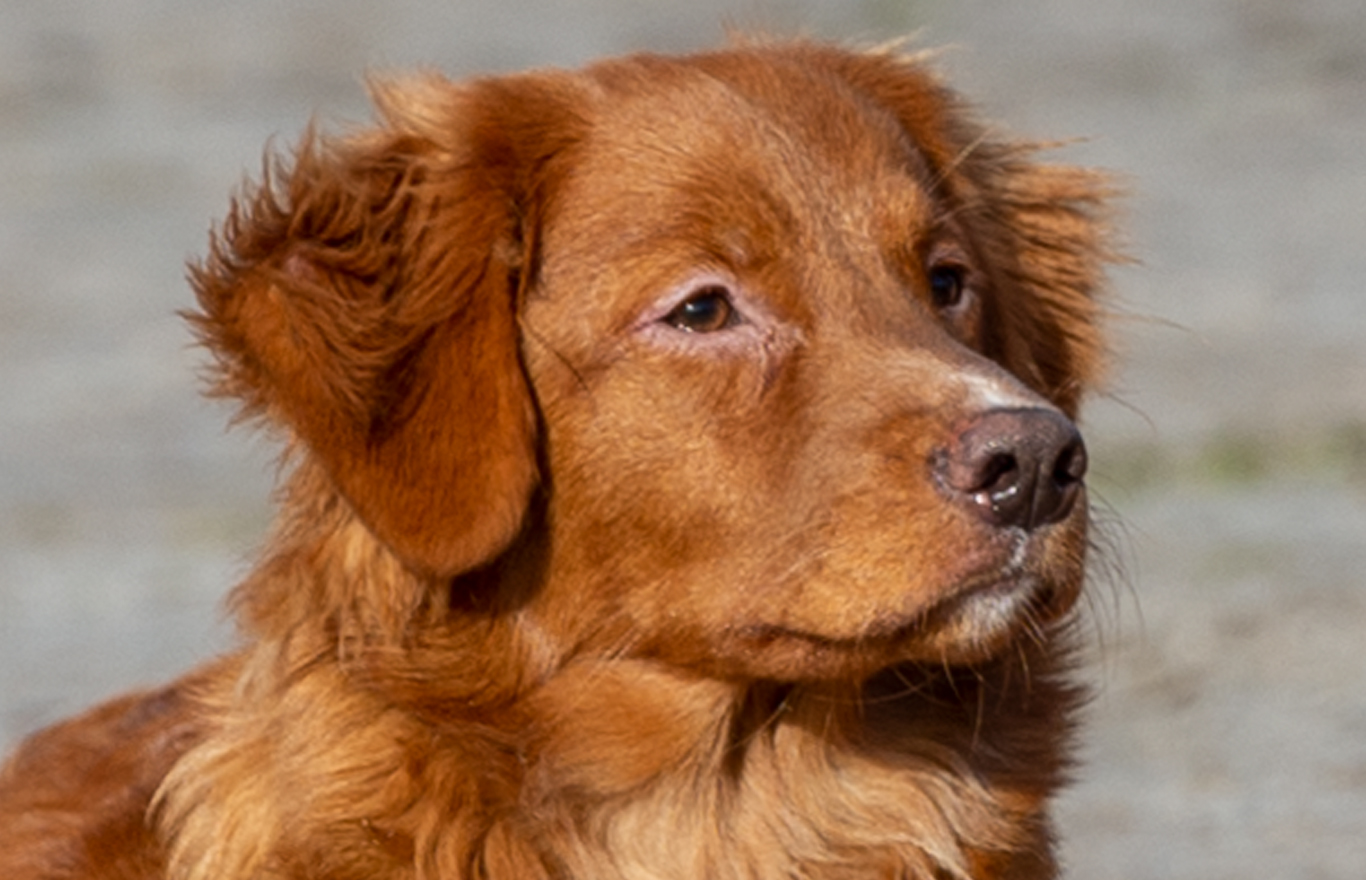 ° 24/04/2021 | 47 cm | 14 kg
---
Hips TBT
Elbows TBT
Patella Clear
ECVO TBT
Cardiac TBT
Dentition Full and Correct Bite
PSS TBT
PRA Clear By Parentage
CEA Clear By Parentage
DM Clear By Parentage
JADD Clear By Parentage
CLPS Clear By Parentage
CP1 Clear By Parentage
BUFF TBT
DEN Clear By Parentage
CDDY TBT
CDMC  TBT
CLAM TBT
All our dogs receive yearly health examinations
Go and see all you possibly can!
Life is an adventure,
never be afraid of getting your paws dirty!