FLOYD
Floyd is a puppy from our Utopia Litter and he is a very special boy. He is a wonderful son of Emi & Quest and a little copy of dad in his younger stages. Floyd is a happy overachiever, with a high motivation towards food and play. He loves people and attention and he is a very nice looking pup.
RIVERTAILS UTOPIA QUEST'S ADVENTURE
We decided to give Floyd a name, dedicated to his dad, Quest aka Believe Rev'N Up For Adventure. Besides this Floyd his nickname was 'Mr. Red-Fred' in the litter and daddy Quest was also known as 'Fred' in his litter. That just closes the circle with the bond between father and son!
Floyd is our lastborn puppy from our Utopia Litter.  He has been a big boy during the first months of his life, he loves food and has a gentle touch on the inside.  He loves to play tug and likes to explore all new things in the neighborhood. Floyd is a very active boy who loves to work and is showing lots of potential. He is the total package and we have high hopes for this little dude.
Thanks Diane and Jo for giving Floyd such a warm welcome into your home.
Floyd is a son of Emi & Quest and we have high hopes for him.
In 2023 Floyd will hopefully become available after he passes all tests.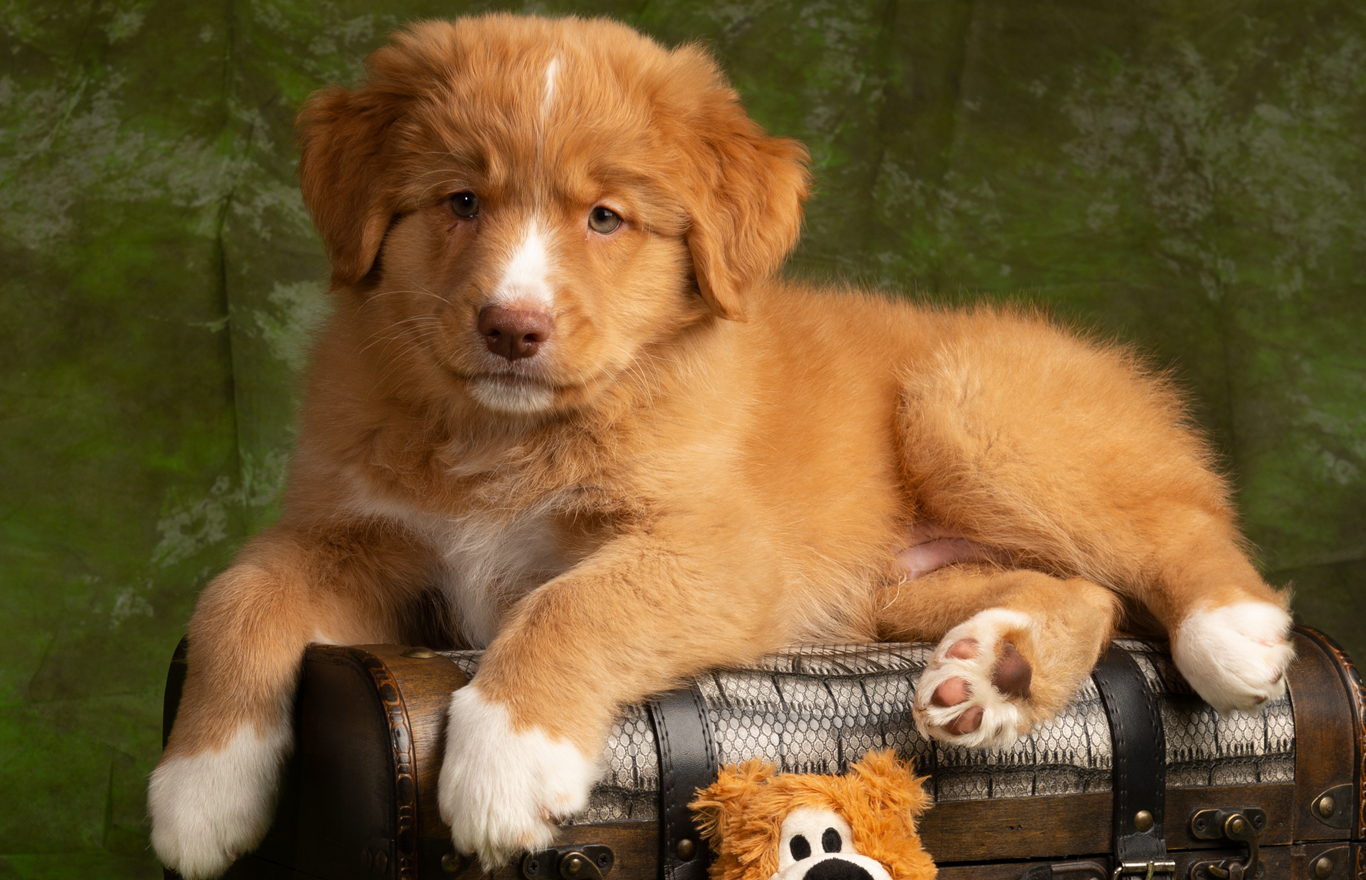 ° 15/01/2021 | 53 cm  | 18 kg 
---
Hips A
Elbows 0/0
Patella TBT
ECVO TBT
Cardiac TBT
Dentition TBT
PSS Clinically Normal (Ammonia test)
PRA Clear By Parentage
CEA Clear By Parentage
DM Clear
JADD Carrier
CLPS Carrier
CP1 Clear
BUFF Clear
DEN TBT
CDDY N/N
CDMC Clear
CLAM Clear
All our dogs receive regular physio check ups, bloodwork analysis and a yearly health examination.
As soon as I saw you, I knew an adventure was going to happen!
Be Happy
Be Bright
Be You!